Horseback Riding
Ages 7+
Instructed by: Nova Quarter Horses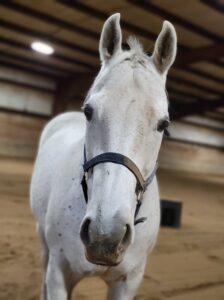 Get up and go! it's time to ride at Nova Quarter Horses! Fun for all ages at any riding level, no previous experience is needed. Come out to learn both Western and English disciplines taught by our highly qualified trainers and instructors. We offer both an indoor and outdoor arena, so Nova is able to offer lessons year round. A 5-lesson card includes 5 individual one hour group lessons. Helmets are available at parent's request. One your lesson card is purchased, call Nova to schedule your lessons at (708) 479-3696. There is a limit of one initial Park District 5-lesson card per family. Additional lessons to be purchased directly through Nova. Jeans and boots or hard soled shoes are required. 

Activity
R/NR
32250-A1

$272/$278

Location: 

Nova Quarter Horses, Inc.

10129 W. 187th Street, Mokena
Nova Quarter Horses Winter Camp
Ages 7+                                                                      
Instructed by: Nova Quarter Horses
Come join Nova Quarter Horses for 4 fun filled days of Winter Horse Camp! Each day will consist of hands-on experience and a riding lesson. Guided by our experienced staff members, each participant will learn to saddle, bridle and groom their very own horse before taking them to the arena for the daily lesson. No need to worry about the weather outside, as the Nova office is heated and the barn and arena are insulated and climate controlled. All skill levels are welcome. Jeans and hard soled shoes required. 
Activity
Day
Date
Time
R/NR
37256-A1

TU-TH

1/2-1/4

10:00am-3:00pm

$302/$307

Location: Nova Quarter Horses, Inc.

10129 W. 187th Street, Mokena