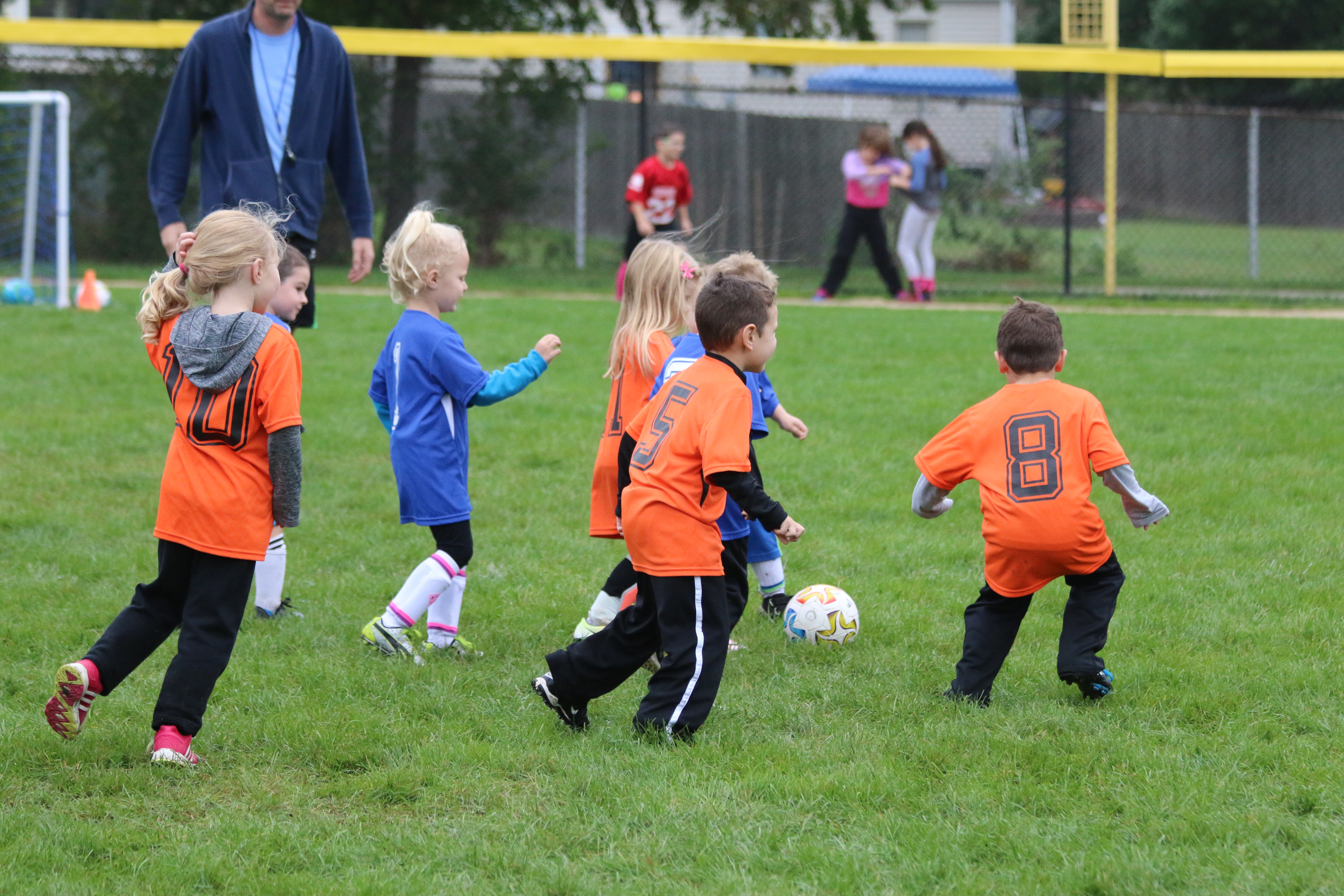 Ages 3-6 (As of 9/1/2022)
Walker Country Estates Park
Volunteer coaches are needed to help run this program and it cannot run without the generous sponsorship of Burns Photography! Soccer provides your son/daughter the opportunity to have fun while learning the skills of running, kicking and teamwork. Everyone plays! The first day will consist of a practice and meeting the team. After the first week, teams will practice before each game and will play a full game. Players must wear shin-guards. In case of cancellations, the final make-up day will be Friday, August 5. Registration deadline is Wednesday, May 11. This date guarantees T-shirt size. Game times are random each week and player/team requests are not permitted. Fee includes jersey. Children must be the correct age by 9/1/22.
Activity
Day
Date
Times
 R/NR
Skip Dates
Ages 3-4
10303-A1
F
6/10-7/29
4:15-5:00pm
5:15-6:00pm
$68/$73
7/1
Ages 5-6

10303-A2

F
6/10-7/29
6:15-7:00pm
7:15-8:00pm
$68/$73
7/1