Mom & Son Nerf Battle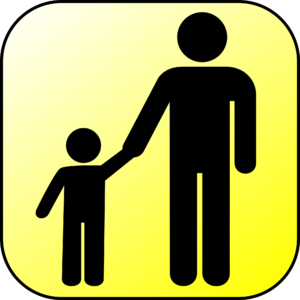 Age 5 and Older
LCC (Room 1 & 2) Entry C
Time to find your Nerf toys, ammo, and have an all-out Nerf war! We will provide the "battlefield" and there will be various battle types including mom's vs sons! Pizza lunch and beverages will be provided. An adult is required to stay for this event, and everyone will need to provide their own nerf blasters to go into battle with!
Registration deadline is Friday, January 20.
Activity
Day
Date
Time
R/NR
32175-A1

SU         

2/5           

Noon-2:00pm

$15/adult

32175-A2

$10/Child
Flashlight Clover Hunt
Ages 3-11
Firefighters Park
Those silly Leprechauns left behind hundreds of clovers to find! Join our staff at Firefighters Park and help us find the clovers! There may even be a few specially marked clovers for a prize. Dress for the weather as this is an outdoor event and be sure to bring something to hold all your collected clovers! No restroom facilities available. Hunts begin promptly at their scheduled times.
| Ages | Day | Date | Time |
| --- | --- | --- | --- |
| 3-5 | F | 3/3 | 6:15pm |
| 6-11 | F | 3/3 | 6:30p |
Top of the Mornin'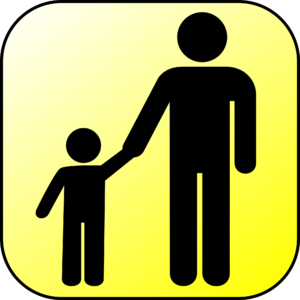 All Ages (An adult must stay)
LCC (Rooms 1 & 2) Entry C
It's your lucky mornin'! Whether you are Irish or not, come dressed in your favorite Irish attire and enjoy a breakfast with family and friends. After breakfast, hangout and play a variety of Irish themed activities organized by our leprechauns.
Registration deadline is Wednesday, March 1. Pre-registration is required for this event.
| Activity | Day | Date | Time | R/NR |
| --- | --- | --- | --- | --- |
| 37225-A1 | SU | 3/5 | 9:30-11:30am | $9/person |
Hop Till You Drop!
All Ages (An adult must stay)
LCC Rooms 1 & 2
Join us for a hoppy time! For this carnival style event, we will allow 50 participants into the event every 45 minutes. You will be notified by emailed, your designated time slot on Tuesday, March 28. Each child will receive a bag containing 10 plastic eggs. These eggs will be used as tokens to be traded in to play our games. Once you are out of eggs, you are finished and will leave. Games provided will be a variety of carnival style games. Prizes will be awarded for playing and you are guaranteed to take home a bag full of goodies! Don't forget to catch a picture with the Easter Bunny on your way out! Although the event is FREE, we still require you to register.
| Activity | Day | Date | Time |
| --- | --- | --- | --- |
| 38541-A1 | SA | 4/1 | 9:45am-12:15pm |
Barks 'n Brews
All Ages
Walker Country Estates Park

Unleash the good times with your four-legged friends at the park with vendors, raffles, dog contests and brews! All dogs MUST be kept on a leash. No retractable leashes allowed! Join us for some barks 'n brews, as we will have alcoholic drinks available for purchase during the event. We will also provide an egg hunt for dogs! If your dog sniffs the egg, you can pick it up as the eggs will be filled with dog friendly treats. We are looking for dog and brew related vendors. If you are interested, please contact Brooke at [email protected].
| Activity | Day | Date | Time |
| --- | --- | --- | --- |
| 37389-A1 | SU | 4/16 | 11:00am-1:30pm |
Touch-a-Truck
All Ages
Walker Country Estates Park
Climb on and explore your favorite vehicles including fire engines, police cars, and construction trucks while you rub elbows with your hometown heroes. It will be a day that will be remembered! Parental supervision is required, and cameras are highly recommended! Please note that this event includes many loud noises, horns, and sirens. If you have a truck or piece of equipment you would like to include in this event, please email Brooke at [email protected] for more information. No registration required! Concessions will be available.
| Day | Date | Time |
| --- | --- | --- |
| SA | 5/6 | 10:00am-Noon |