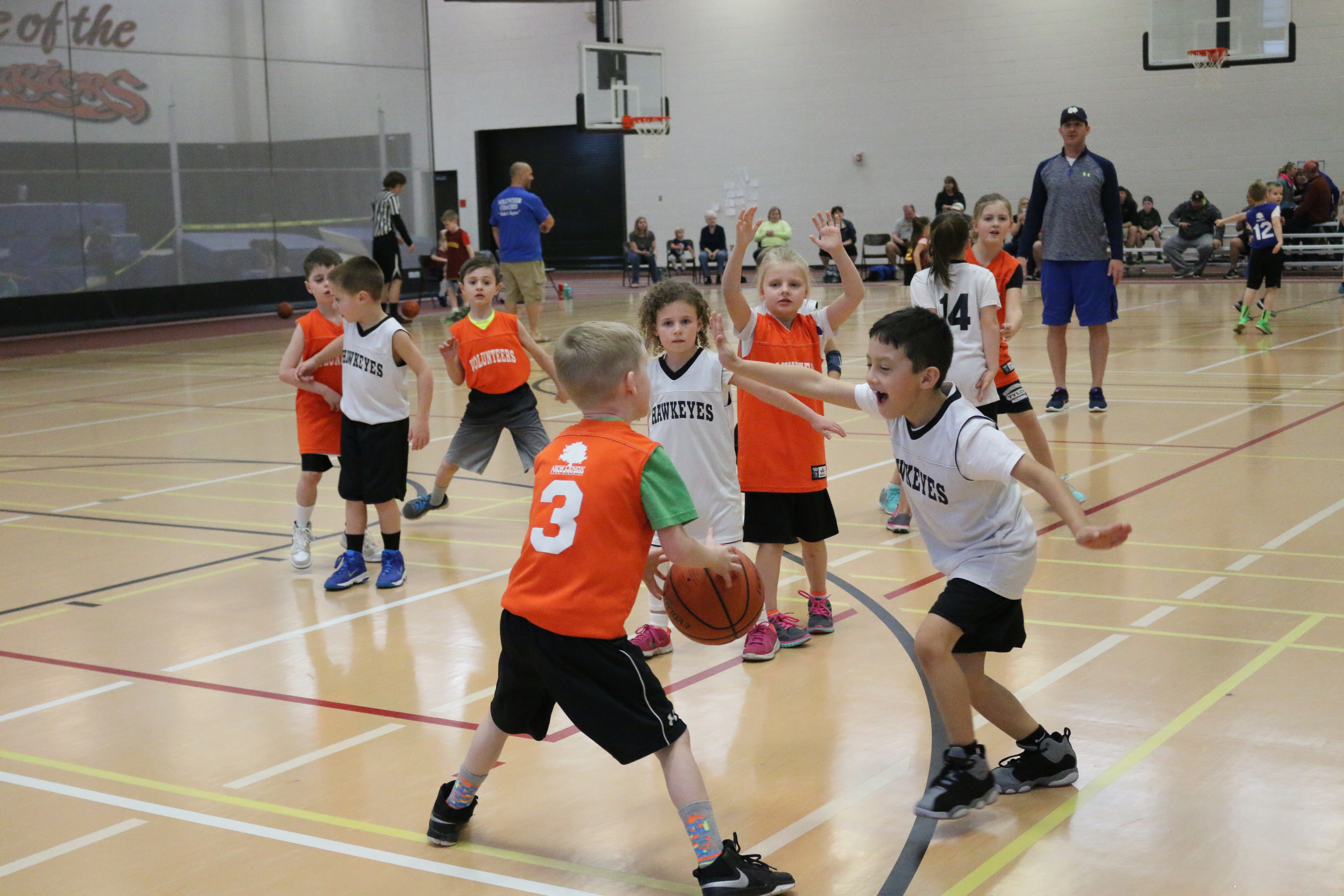 Children's Basketball League Registration opens Monday, August 17 with registration deadline to be determined.
We will not be accepting payment at this time.
Secure your spot, today!
INFORMATION 2019-2020
VOLUNTEER INFORMATION
A volunteer fee of $15 will be added to your total.
Each family will be required to volunteer for at least one hour during the season. When this has been completed, you will receive a $15 credit to your household account.
Basketball Volunteer Sign Up click the button below.
All sign ups must be completed by the Tuesday before game day to ensure proper staffing for open slots.
Student Volunteer Form click the button below. 
This is also a great opportunity for students to get some community service hours! If you would like these to count towards community service, please fill out the form below and turn it in to the office.

Information about League
Grades 1-8
Lincoln-Way West High School
Children will learn the basic skills of basketball along with offensive and defensive strategies within this recreational basketball league. Teamwork and good sportsmanship will be emphasized to promote quality enjoyment. Players of all levels are encouraged to participate in this high-energy league. Whether your child is new to the game or looking to improve their basketball skills, this program is the perfect way to have fun playing hoops! This program cannot run without the help of volunteer coaches. All coaches are required to submit a state-mandated background check before the season begins. Team requests are not permitted.

Games begin Sunday, December 6, 2020 and end Sunday, February 21, 2021 (Skip 12/27, 1/3 & 2/7)
• Early start times and Saturday games may be scheduled if needed for make-ups.
 NEW! Please note:
Requested practice availability will no longer be accepted!
Divisions will practice on designated practice days.
Practice days for each division are shown below.
Practice skip days may be rescheduled for an alternative day of the week based on availability but are not guaranteed.
| | | | |
| --- | --- | --- | --- |
| ACTV# | Division | Grades | Days |
| 28330-A1 | Co-Ed Pee-Wee | 1-2 | M or TH |
| 28330-A2 | Boys' Youth | 3-4 | M or TH |
| 28330-A3 | Boys' Junior | 5-6 | M or TH |
| 28330-A4 | Boys' Teen | 7-8 | W or TH |
| 28331-A2 | Girls' Youth | 3-4 | TU or W |
| 28331-A3 | Girls' Junior | 5-6 | TU or W |
| 28331-A4 | Girls' Teen | 7-8 | W or TH |
Fee: $147/LWR • $167 Non-LW Resident (Fee includes jersey)
($15 volunteer fee is not included in the above fees)