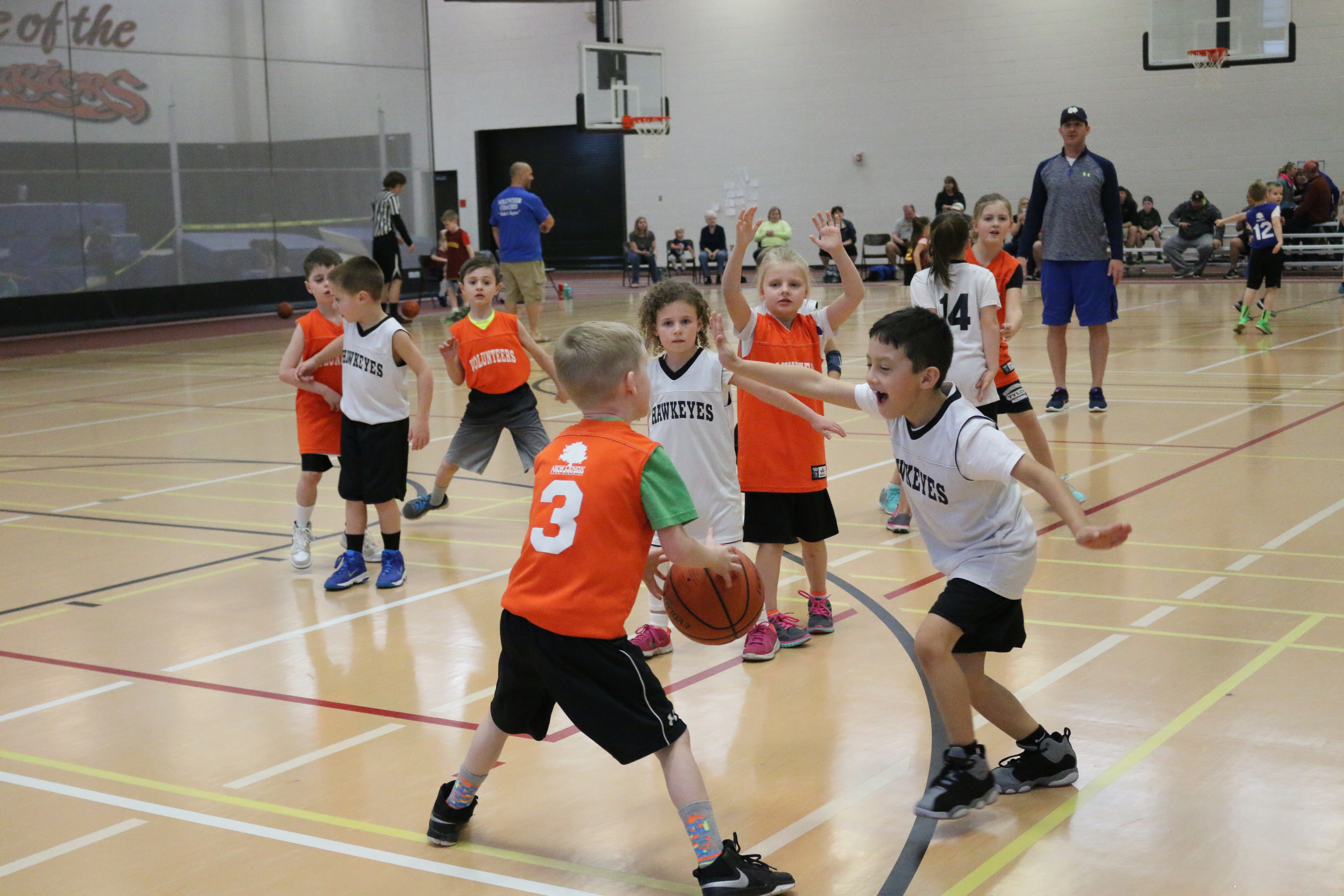 Children's Basketball League
Children will learn the basic skills of basketball along with offensive and defensive strategies within this recreational basketball league. Teamwork and good sportsmanship will be emphasized to promote quality enjoyment. Players of all levels are encouraged to participate in this high-energy league. Whether your child is new to the game or looking to improve their basketball skills, this program is the perfect way to have fun playing hoops! This program cannot run without the help of volunteer coaches. All coaches are required to submit a state-mandated background check before the season begins. Team requests are not permitted.
Registration Information
Late registration begins Wednesday, September 15 with a nonrefundable $50.00 added fee per participant. Registration is not guaranteed as this league can reach a maximum.
Volunteer Information
A volunteer fee of $15 will be added to your total. Each family will be required to volunteer for at least one hour during the season. When this has been completed, you will receive a $15 credit to your household account.
Please note:
Requested practice availability is not accepted!
Divisions will practice once a week on designated practice days.
Practice days for each division are shown below.
Practice skip days may be rescheduled for an alternative day of the week based on availability but are not guaranteed.
When registering online, the Parent/Guardian must be enrolled in the Volunteer Fee. This fee must be in your cart prior to enrolling your child for the league.
28332-A1         Volunteer Fee           $15 R/NR
Fee:     $149/LWR • $169 Non-LW Resident (Fee includes jersey)
($15 volunteer fee is not included in the above fees)